Helicopter Scheduled to Land on Mars in 2020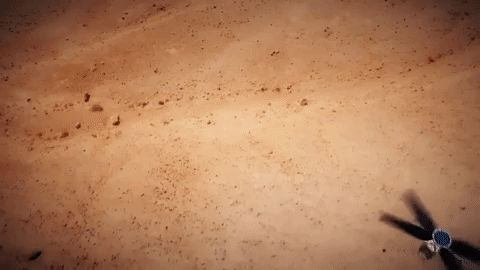 NASA's next rover is planned to leave for it's mission in 2020. The rover will be carrying high tech tools. There will be a camera capable of detecting organic compounds in rocks, a machine that will test the conversion of C02 in the atmosphere into oxygen, ground-penetrating radar for probing the Martian surface, and other tools to study the geologic history of Mars. NASA also announced the rover will be carrying a helicopter. It's called the Mars Helicopter, but it resembles a drone rather than a helicopter. Although it is not guaranteed to work,it will be about the size of a softball, it will weigh about 4 pounds, it will be solar-powered, operate autonomously of human control. and will be able to fly a few hundred yards at a time. The helicopter, at first, will make short flights, hovering just 10 feet in the air. The helicopter has been tested in a facility that mimics the atmospheric conditions on Mars. Mars's atmosphere is less than 1 percent as dense as Earth's. Flying on the surface of Mars is equivalent to flying 100,000 feet above sea level, NASA reported.
Read more about the helicopter and rover: https://www.vox.com/science-and-health/2018/5/14/17351802/nasa-mars-helicopter-atmosphere
This relates to engineering because engineers had to engineer the helicopter to make sure it was able to fly in the Martian atmosphere.