Hyper loop fastest travel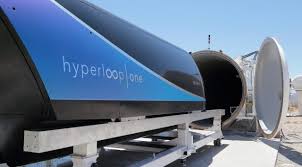 This is The Hyper loop, looks like a bus but its way faster than a regular bus. Who doesn't like a fast travel or transportation? Well i sure do. The reason i say its fast transportation is because it can travel up to a ridiculous speed 700 mph. Seems unbelievable but, its true. This Travels trough a tube that provides oxygen itself. It also stops the all the wind from coming in because imagine all the wind rushing on to your face making it impossible to breathe but, don't worry about that because, it stops that from happening because it has enough wind built in above it already. This can also reduce a long travel up to half the time it would take to were you are going.
This relates to engineering because, its has many electrical and mechanical involved to get this properly made and for good function. Also, to provide it with the amount of speed it goes at and having proper air built in that will supply passengers with a safe travel.
https://www.youtube.com/watch?v=O_FyOBCVGWE