41 year-old NASA Probe Voyager 2 is going farther than ever before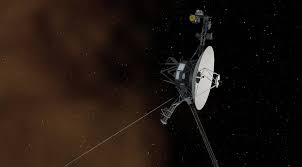 Launched in 1977, Voyager 2 has traveled over 18 billion kilometers, which is an incredible feat. For some background, interstellar space is a place where, according to NASA, is where a "tenuous, hot solar wind meets the cold, dense interstellar medium".
For more information: https://www.popularmechanics.com/space/satellites/a25456770/voyager-2-enters-interstellar-space/
This relates to engineering because NASA is the forerunner in astronomical engineering, and this is just adding to their greatness.