Exoskeleton Arm Project Post #2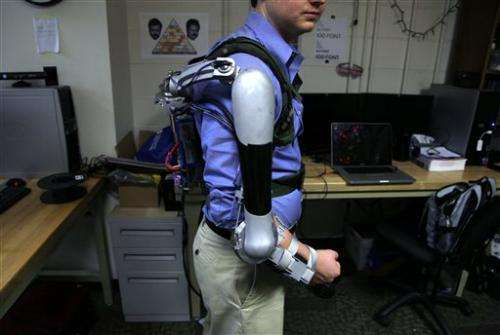 We are currently working on designing a blueprint in CAD to help show the next group who works on this project where everything needs to go, and what parts will be needed to bring this project to life. Unfortunately we will not have enough time to build the exoskeleton arm ourselves so we will enlist the help of the next group working on this. The main purpose for this project is to help the operator lift heavy objects. In a real life situation this arm could help people with disabilities lift everyday objects or this could be used be firefighters to lift rubble and save lives.
Right now we can't give an estimate on how much the exoskeleton arm will be able to lift, and that is because it depends on what materials the arm is made out of. Right now the arm is scheduled to cost around $125.