Scientists Confirm that the Fastest animal is an… ant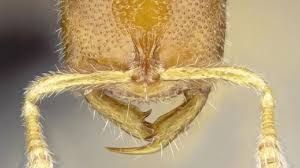 You probably thought that the fastest animal in the world was a cheetah, or peregrine falcon, but as unlikely as it seems, the Dracula Ant is the fastest animal in the world. Its mandibles go at an astonishing speed of 200 mph (miles per hour). This is three times as fast as the second fastest ant mandibles.
For more information: https://www.popularmechanics.com/science/animals/a25563013/dracula-ant-mandibles-200-mph/
This relates to engineering because without engineering, we would never be able to know the amazing physical attributes of the Dracula Ant.