The Impact of Virtual Reality on Product Design
Virtual Reality or VR headsets have been the hottest technology since the mid-2010s. Because VR headsets are so popular, they are making a tremendous mark on product design. According to Game Developer, in 2021, 12.5 million headsets were sold, and above 2 billion dollars were made. The Oculus Quest 2 has made the virtual reality business skyrocket.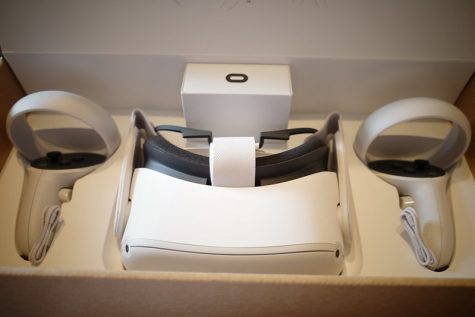 This VR headset was released in October 2020 and Statista has stated that the product has made around 617 million dollars in the first quarter of 2021. Now here comes the question of the day, how will virtual reality impact product design?
Virtual Reality is very different from current technology because you can only see whatever is displayed through the VR lenses. Unlike other technologies, VR headsets are being used for various things such as surgery simulations, gaming, recreating ancient civilizations, data and analysis, studies of treatments for addictions, and so much more. Because of these many uses, the VR design process is used to show more accurate representations and immersive designs of 3D models. The virtual reality design process has impacted how design engineers view their models by seeing them from different angles to give them a better sense of how to improve and perfect their models. VR has truly been a tool that will enhance the quality of future products. One of the programs that have impacted the quality of product design through VR is ActiveWall.
According to a statement by the company Virtalis, this program is a, "Professional immersive 3D visualization system designed to be both scalable and future-proof."
This program uses wall and floor projections which allows designers to collaborate in that exclusive space. Sooner or later, engineers from all over the world will be able to collaborate and work together just by using virtual technology.
Virtual reality technology has been a huge help to many modeling and programing systems. Here are only some of the ways that VR has improve and modify production design:
Decreasing costs of tangible prototypes by a significant amount
Improving design and engineering reviews
Making important development decisions earlier in the design process
Products will be less bulky and slimmer and more lightweight
 Removing barriers to go directly into the design process, which has to do with the link between hardware and software experiences in an instant
Making new hardware controls to support sketching, sculpting, prototyping, animating ideas, which makes the interactions more familiar
Even though VR is mainly known for its gaming and entertainment on the outside, in the mind of design engineers it has been a useful tool. In the future, there will be many changes to product design and one of the main reasons would be because of the impact that virtual reality has on product design.
RELATED STORIES:
https://interestingengineering.com/will-virtual-reality-affect-product-design
https://mbryonic.com/vr-engineering/#:~:text=From%20concept%20to%20detail%20design,immersive%20creation%20of%203D%20models.
https://www.designnews.com/design-software/future-virtual-reality-product-design
https://designwanted.com/tech/virtual-reality-product-designers/
https://www.aberdeen.com/featured/future-manufacturing-design-virtual-reality/
TAKE ACTION:
If you are interested in learning more about VR product design, then you should check out these links:
https://www.virtalis.com/systems/activewall
https://www.oculus.com/quest-2/