What Would Happen If We Blew Up The Moon
In the 1950s scientists (who were not mad) planned to blow up the moon.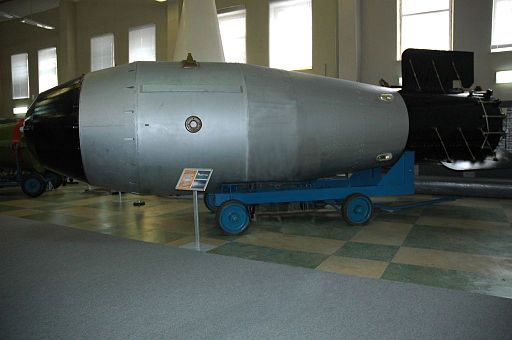 In 1958, there was a project called A119, and it involved hitting the moon with a nuclear bomb. The U.S.A and the Soviet Union decided that it would be more risky than beneficial, so they called it off. However, a nuclear bomb would not be nearly enough to blow up the moon, as all it would leave would just be another moon crater. So that leaves the question; what would blow up the moon?
What would we need to blow up the moon
Destroying the moon would require 30 trillion megatons of explosives, so if we use the most powerful bombs ever detonated, Tsar Bombas, which have the force of 50 megatons, we would require 600 Billion of them. Only one of these was ever completed, which means that we would have to do a ton of work to get all of these, all to do something that we should definitely not do.
What would happen if the moon was destroyed
If the moon were to be destroyed by less than 30 trillion megatons of TNT, then the moon's gravity would put it back together, but if you were to use more than 30 trillion megatons of TNT, then some of the debris would go out into the abyss of space, but some will go towards the earth. It would not do too much damage to the earth in the beginning, as most of it will burn up, and some of the larger pieces will get in, but won't do much damage. But all of that burning in the atmosphere would heat up the earth, and it would become very hot. There would also be other problems, such as the tides, but the moon also keeps rotation speed and angle at check, so now the angle will change, so there will be no more change in seasons. The speeding up would also cause shorter days and nights. In Conclusion, DON'T BLOW UP THE MOON!
RELATED STORIES:
https://www.sciencefocus.com/space/what-would-happen-if-we-blew-up-the-moon/
https://nineplanets.org/questions/happen-moon-exploded/
https://smallbusiness.yahoo.com/advisor/could-blast-moon-orbit-almost-detonated-nuclear-bomb-204421112.html
https://www.insidescience.org/video/what-would-happen-if-there-were-no-moon
https://www.rmg.co.uk/stories/topics/what-would-happen-if-moon-disappeared
TAKE ACTION: