Novelkey Creams: Are They Worth Your Money?
With a steep price, are these switches worth your money?
If you are looking for linear switches that are decently priced and feel good, you can stop now. Kalih Novelkey Creams are a great budget option, sitting around $65 for a set of 90 switches or 65 cents for 1 singular switch. They are linear switches with an actuation forces of 55 grams and bottom out at 70 grams. Compared to Gateron Inks they have a bit more resistance, but they make up for that in having nice sound when bottoming out. The only real inconvenience to buying these are that you need to lube the switches to remove the scratchiness to them, otherwise they don't sound the greatest. Another interesting feature of this switch is how it is a self lubricating switch, which means it wont be as scratchy as some other switches. Finally they can be "broken in" which means after a certain amount of keypresses the switch will become really smooth and it has a really nice feel. NK Creams are 5 pin hotswappable but can be fitted into 3 pin hotswap PCB's if you clip 2 legs off from the bottom of the switch. Overall for the price these switches are offered at, they are a good mid tier option for typing and gaming.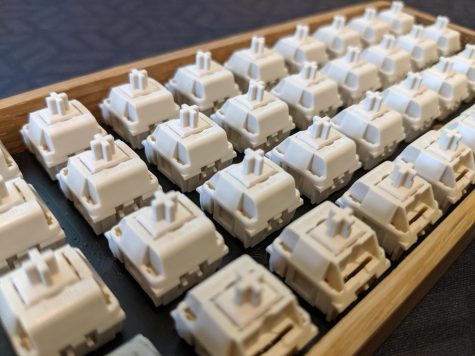 NK Creams in a lube station to the right.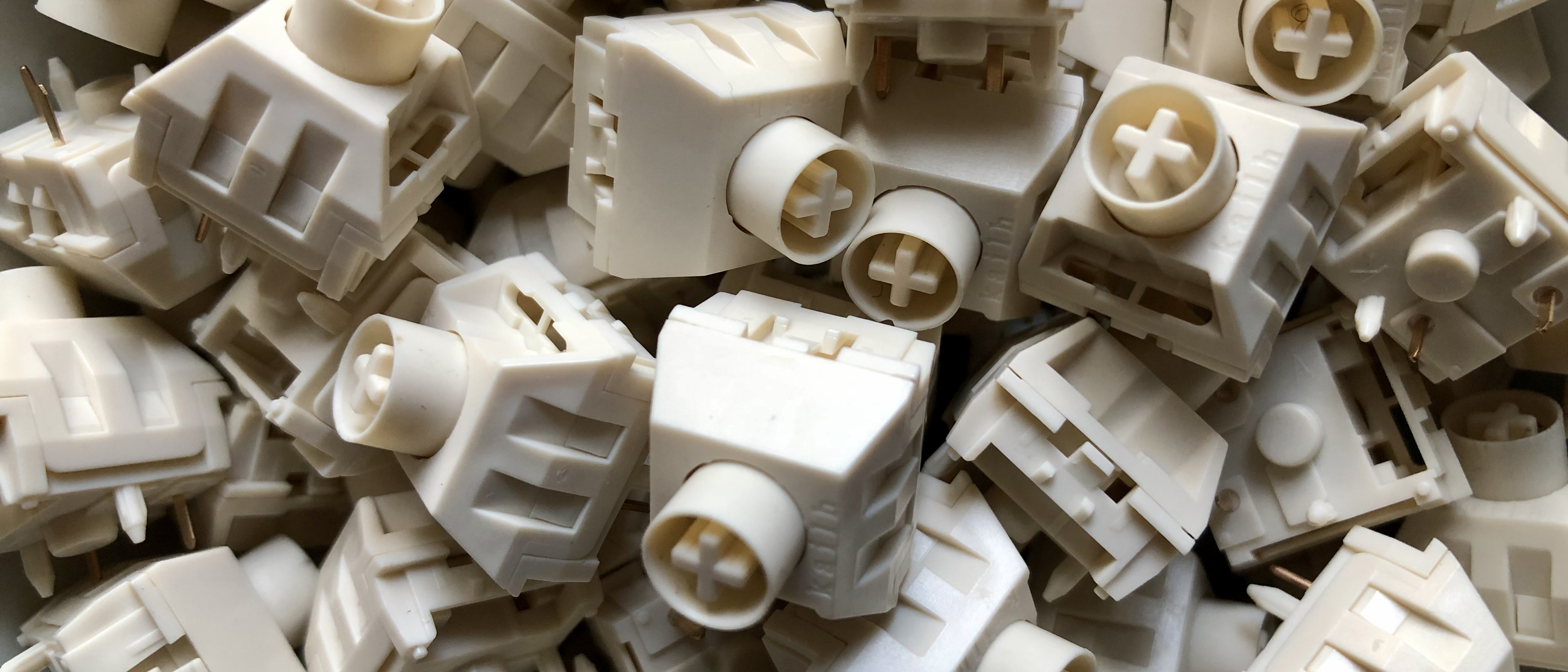 NK Cream "Box" switch variant