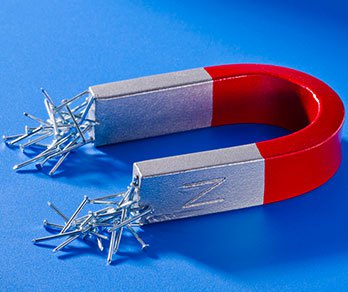 Magnets can destroy your laptops. Has someone annoying ever shut down your laptop with a magnet? Weak magnets can put your computer on standby, strong ones on the other hand can potentially break it. This often occurs with tablets as well not just laptops. Once you remove the magnet your computer should go right back to the lock screen or to the tab you were previously on. When the magnet comes close to the computer it overheats due to the LCD inside the personal computer. Old computers have something called a HALL near the back of the computer that senses magnetic energetic force and shuts it down. These HALLs are very sensitive and even something across the room with a lot of magnetic force can shut down, sleep, or glitch your laptops.
If you would like to know why the magnet turns the computer into sleep or hibernation mode I am here to explain it to you. The sensor that makes your computer turn black is magnetic so when a magnet comes near your computer your computer suspects that you have just closed the lid of the computer. On the Mac Book the sensor is very sensitive so be careful if you have a magnet nearby. If you look inside the computer there is a circuit located inside the Apple Mac Book. The circuit gets cut once the magnetic pieces touch the computer making it fall into sleep mode.
Now to the important part of the story: Can a magnet damage your computer or is that idea nothing but a myth? The magnets that you put on your refrigerator, phone case, tablet case, television, and other things are not going to damage any part of your personal computer but more powerful, strong, and expensive magnets could cause a great deal of damage. More good news coming from me to you is that unless you are intentionally trying to destroy your computer it won't destroy it because you would have to hold it close and wait which you wouldn't do unless you were trying to experiment.
Related Articles