Toyota's New AI In Car Assistant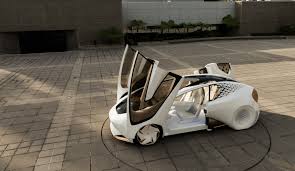 Toyota's new artificial intelligence project known as Yui is an in car artificial intelligence program. The program has the philosophy that if you love your car, your car should love you back.  Yui is capable of generating and responding to human conversation. Toyota's competitor Honda is also working on their AI assistant vehicles. The timeline projection of the Yui project while be in the testing stage of the engineering process in the year 2020. In autonomous driver mode the seats are capable of reclining and massage your back, in order to calm your breathing and make you relax. This technology was revealed in the Consumer Electronics show hosted in Las Vegas last January. Interesting enough Toyota imagines Yui with access to your social media with shared access and permission. On the other side Elon Musk believes that AI technology is a potent threat to human existence. Takao Asami, Supervisor of Research at Nissan does not believe in that path for his company.
This article relates to Engineering, because the Engineering Design process is mentioned in stages such as Research and Testing of the AI system Yui.
https://www.youtube.com/watch?v=8IyPVK31j2o
video at-https://www.youtube.com/watch?time_continue=4&v=8IyPVK31j2o
article at-https://www.wsj.com/articles/toyotas-talking-car-wants-to-be-your-clingy-bff-1509359421