Jackery Portable Power Station Generator Explorer 240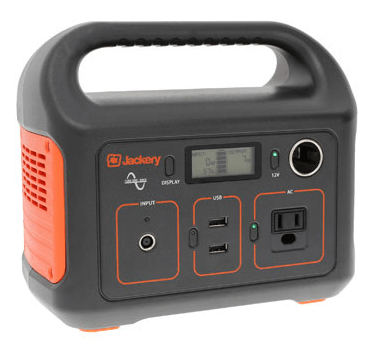 This is the Jackery Portable Charger Station which has more capacity than normal portable chargers. This can be used in outdoors, recreations, and etc. The power station is definitely light which is only 6.6 lbs. It can charge even charge all of your electronic devices and a mini fridge. This compact generator has different types of outputs and inputs. Last, there is a LCD screen so that you can track of how much power the generator has left.
This relates to engineering, because these are like portable chargers, but they have more capacity. The structure of the generators are part of engineering like the AC Outlets, USB, Car Ports, and more.