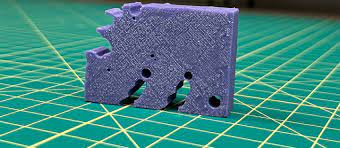 A group of researchers at Northwestern University has used AI to create a robot that can walk. They wanted to create a robot without the considerable time and effort required when making something man-made.  The team found an AI-driven design algorithm, and asked that to create a robot that could walk. Initially, the design did not have any legs, however the AI self-corrected, and gave it three legs.
Sam Kriegman, who led the study said "When humans design robots, we tend to design them to look like familiar objects. But AI can create new possibilities and new paths forward that humans have never even considered."
The robot was made from a 3D printed mold, and was created using silicone.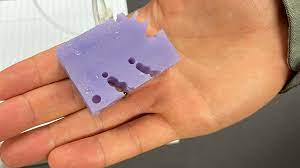 It is purple, about the size of a small soap bar, and quite spongy and malleable. The tiny machine moves by using air pumped into the body. The air causes the legs to contract, and constantly pumping air into this robot can cause it to slowly move around.
It's amazing to think that not too long ago, AI was a novel concept, mainly used in Sci-fi stories. Now though, AI is being used all over the place.
Related Stories:
Take Action:
Do not create things using AI and pass them off as your own! Especially art!