Recycled Plastics Made Into Shoes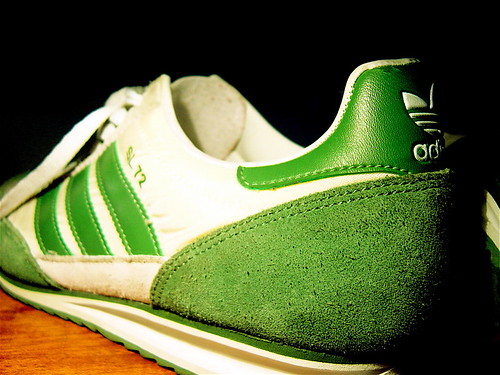 Parley For The Oceans, a non-profit organization, worked together with Adidas to create shoes made from recycled plastics. The founder of Parley For The Oceans, Cyril Gutsch, has always set his mind on helping the environment. A former designer for Adidas, Gutsch left Adidas with the idea of giving up on plastic. Ever since he was born, he has always wanted plastic out of the world to help the environment succeed. As he talked at the United Nations in New York in 2018, he said that, "We have to let plastic go". His ideas helped him work together with his former employer in 2015. Their goal was to use recycled plastics from the ocean into shoes.
The Futurecraft Loop, is the design made my Adidas and Parley For The Oceans. Made of 100% plastic, the making of these shoes reduce the amount of plastic being sent into oceans and seas across North America. In 2019, Adidas made over 19 million pairs of shoes using recycled plastic. The average shoe weighs around two pounds, meaning that they have saved 38 million pounds of plastic from destroying the world.
Experts predict that within the next thirty years, the world could experience more plastic in oceans than fish. Adidas is trying to stop plastic from reaching the oceans and creating pollution on beaches and seashores around the world. The current host of their program, Fabien Cousteau, has been working on a feature film and book about the goal and mission of Parley For The Oceans. This film will feature his prediction on the future of the world's plastics.
Overall, Parley For The Oceans is one of the many great non-profit organizations that dedicate time and resources to helping the future of the Earth. Their continuous work in recycled shoes will be a key in the future of recycled items. Being able to reuse items will be crucial when there is too much waste, and right now is the perfect time to start working.
RELATED STORIES:
https://www.businessinsider.com/adidas-sneakers-plastic-bottles-ocean-waste-recycle-pollution-2019-8#:~:text=In%202015%20Adidas%20partnered%20with,to%20be%20available%20in%202021.
https://saolashoes.com/blogs/news/plastic-shoes-made-from-recycled-plastic-bottles
https://www.gameplan-a.com/2020/10/adidas-x-parley-5-years-of-sustainable-fashion/
https://plasticsmartcities.org/products/parley-for-the-oceans
http://www.oceansplasticleanup.com/Cleaning_Up_Operations/Parley_AIR_Avoid_Intercept_Redesign_Ocean_Plastic_TV.htm
TAKE ACTION: