Elon Musk Plans To Get People To Mars By 2026
Elon Musk's Starship could bring up to 100 people to the moon and mars within six years.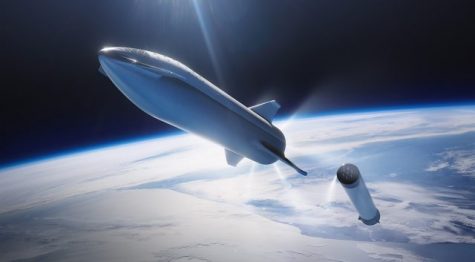 Elon Musk plans to have an unmanned mission to Mars by 2024 and a manned one by 2026. He will be relying on the Starship rocket. In late 2019 Elon musk unveiled Starship. After the first SpaceX mission that had people on it launched he is now focusing on Starship. The goal of Starship is to bring as many as 100 people to the Moon and Mars.
Elon Musk is also looking to make Starship fully reusable. That means that they can use it over and over again. The rocket part or the part that will bring them up to space is called the Super Heavy. Starship is also very large and can bring 100,000 kilograms of payload into space. Starship can generate 16 million pounds of thrust. That is more powerful than Saturn V which was used to bring people to the moon.
After Starship gets into space the Superheavy will slowly fall back to Earth and land on its launch pad so it can be used again. To slow the Superheavys descent to Earth it will reenter at an angle of 60 degrees. Now that Starship is in orbit, another rocket will come to refuel it so it can have enough fuel to go to Mars. Going to Mars will take nine months to get there. Elon musk says that there will be 40 cabins with about two to three people in each cabin. The cabins will be in the front of the upper stage.
Some people say that Elon's plans for Mars are unachievable, but he remains very optimistic that he will land people on mars by 2026.