The Robotic Kitchen Is Cooking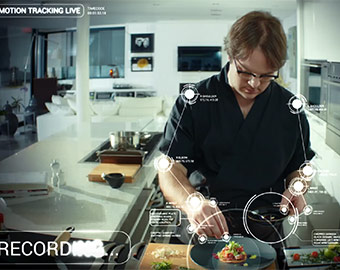 The goal of Moley Robotics is to produce a consumer version of a robotic kitchen that will allow you to order food on your mobile device and have it ready and waiting when you arrive home. Mark Cutkosky, professor of mechanical engineering at Stanford University and Co-CTO of the company, says that two robotic arms come out and do the cooking with the help of tools it can handle. The arms are made up of sensors and actuators, with the primary materials being stainless steel and carbon fiber. The hands have three fingers with two joints each.
This article relates to engineering because the robot is going to have to be constructed in such a way that all the parts function correctly.
Below is a link to the article:
https://www.asme.org/engineering-topics/articles/robotics/the-robotic-kitchen-is-cooking