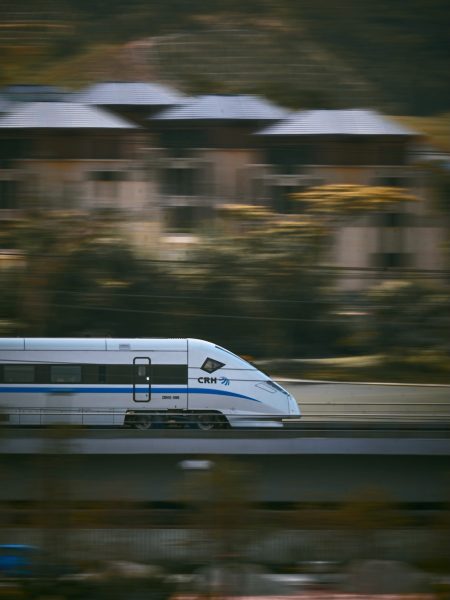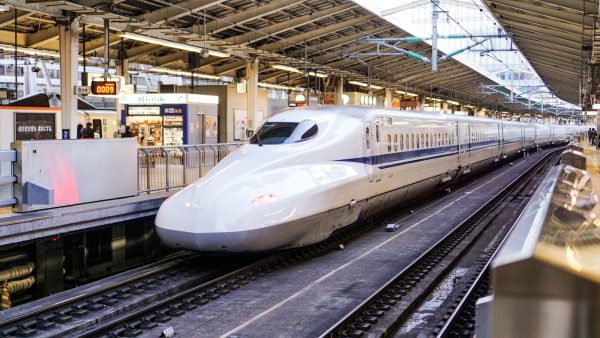 Have you ever seen one of the fastest trains ever?  Well Japan as created that and the N700s Bullet Train goes from Tokyo to Osaka, Japan.  This train is the new generation for Bullet Trains with a more comfortable cabin for riders. The Train's "S" mean supreme and that is the first fully remodeled Tokaido Shinkansen train that was shown for 13 years, the train is also the first high speed train to have back up battery systems. The train can run without a problem during a crisis like for example if there were an earthquake it wouldn't affect the train.
The train was supposed to be released during the Tokyo Olympics in 2020 but it had to get postponed to 2021. By accident Japan inaugurated the Tokaido Shinkansen Line all the way back in 1964. The train wasn't really that different from the N700 and the N700a except from it's new features and elegance that the train had. The first N700s was used at 6:00 AM  and the train was  big success since it succeeded in "Safety, Stability, and Comfort". The train was expected to attract lots of people to use it and had really big expectations since the beginning. The train was supposed to be the new big thing in the economy but it was delayed to the Corona Virus.
The train can go up to 225m mph and that was the new top speed but right now the fastest train in the world spot is taken by SCMaglev. The N700s has also been upgraded in terms of safety because it now has safety stops during earthquakes and other emergencies. The N700s Shinkansen will be used and available for Nozomo, Hikari and Kodama Services Tokaido Line and the Sanyo Line. To sum it up, the train was  train that changed the way of Bullet Trains and trains in general.
RELATED STORIES:
https://en.wikipedia.org/wiki/N700S_Series_Shinkansen
https://www.cnn.com/travel/article/japan-new-shinkansen-model-n700s/index.html
https://m.jrpass.com/blog/introducing-the-new-n700s-shinkansen
https://www.cnn.com/travel/article/shinkansen-supreme-n700s-japan/index.html
https://www.dailymail.co.uk/travel/travel_news/article-8493467/Japan-launches-new-223mph-N700S-bullet-train-escape-safety-event-earthquake.html
TAKE ACTION:
https://smart-ex.jp/en/index.php
https://www.japan-guide.com/e/e2016.html
https://www.seat61.com/Japan.htm