Saudi Arabia's NEOM: The Line
A city the shape of a line.
NEOM is Saudi Arabia's project with a whopping $500 billion dollar budget creating jobs, homes, and more. NEOM is expected to be finished with production by 2030. The project consists of 3 structures. The Line, Trojena, and the Oxagon. Today I will be going over The Line, its purpose, its safety, and more.
The Line is arguably the biggest part of NEOM, and probably the most expensive, too. It's expected to have a population of 9 million, creating 460,000+ jobs. This is also expected to add an additional $48 billion dollars to Saudi Arabia's GDP.
The Line is very eco-friendly, prioritizing human health by eliminating carbon emissions. The way they have done this is by not using any cars or streets, which emit a high amount of carbon.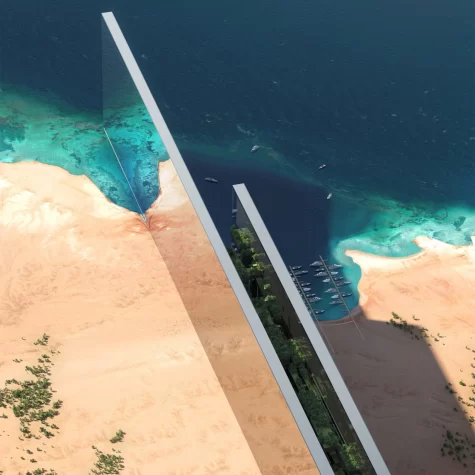 Since they do not use any cars they use a form of transit allowing people to move from end-to-end of the 170km long city in just 20 minutes. As well as having easy transportation, The Line allows for everything to be in 5 minute walking distance. This allows for easier work-life balance as well as more interaction with family and friends.
The Line has been carefully optimized to allow a certain amount of sunlight and shade needed for the citizens of the city. The Line will also be one of the most technologically advanced cities in the world by the time it's finished.
In conclusion, this city will be revolutionary and I know I can't wait until 2030 when this city is available to be seen by the human eye.