The Rise of AI Image Generators
Just in one year, AI image generating has impressively improved, inspiring people to build companies and promote a new industry. It has gotten so advanced that some can't tell the difference in artificial art and artwork completed by people. How did it get to be this way?
Youtube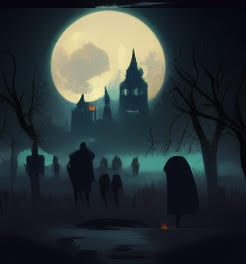 By: Oliver Tabbal, Journalist

In the past year alone, AI image generating has improved exceedingly, inspiring people to build companies and promote a new industry. It has gotten so advanced that sometimes you can't even tell it from art done by actual artists. An AI-generated piece of art won a prize in an art contest in Colorado. How did it get to be this way?
In January 2021, Open AI released DALL-E, which was not released publicly due to concerns about misuse. DALL-E was the first image generator to gain mass amounts of attention from people. After this, Boris Dayma, fascinated with DALL-E, decided to make a miniature version, a publicly available AI image generator that spawned most of the fascination with AI. In July of 2022, the DALL-E mini became popular, with many popular images generated. That's when most of the buzz around AI started.
DALL-E mini is probably the most popular image generator, but it is far from the best regarding making high-quality images. Image generators like Stable Diffusion and Mid Journey started getting attention for making impressive aIn the past year alone, rt pieces. As mentioned before, an AI-generated art piece won an art contest, but these programs have shown the possibilities for AI. Sometimes, it is difficult to tell if an image is real or generated.
That still leaves a few questions unanswered. For example, what can AI-generated images do to help artists? How do they hurt artists? Well, firstly, AI is best used for assisting artists with ideas and finishing simple artwork. That helps artists, but the existence of AI image generation seems to be more of a hindrance than a help to artists. The first problem is that AI-generated images have severe copyright and usage rights issues. Most have no problem including copyrighted characters and artwork from real people while generating their artwork. That is a big problem for people who want to use AI image generators for any reason.
There are a few more problems with these AI image generators. First, they can be used to create malicious content and spread misinformation. That has severely hurt several people and slightly damaged AI's reputation. Second, it isn't very good at making art sometimes. AI has a hard time generating words and faces, and whenever you give it a simple prompt like "Dog". Examples below: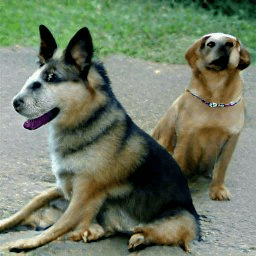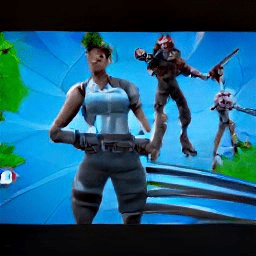 In conclusion, AI image generation has come very far in the past year. Now, AI can make detailed images that look like they could have come from a human. The images they create can be damaging for copyright reasons, but they can also help artists by filling in missing details. AI-generated images are innovative, but can also harm people in numerous ways.
RELATED STORIES:
https://interestingengineering.com/innovation/dall-e-mini-ai-art-generator 
https://www.cnbc.com/2022/10/08/generative-ai-silicon-valleys-next-trillion-dollar-companies.html
https://www.weforum.org/agenda/2022/10/ai-artist-systems-bring-delight-and-concern/
https://www.cnn.com/2022/07/14/tech/craiyon-dalle-mini-ai/index.html
https://www.nytimes.com/2022/09/02/technology/ai-artificial-intelligence-artists.html