The Rise of MAPPA Studio
How MAPPA Studios is taking the animation world by storm
By: Gaby Henriquez, Journalist

MAPPA is a Japanese animation studio that has been a hit with anime fans. MAPPA Studios has produced animes that are taking the world by storm such as Yuri!!! on ICE, Jujutsu Kasien, and In This Corner of the World. MAPPA has been putting out hit after hit with only 80 full-time employees, which is much more than other Japanese animation studios such as Madhouse, WIT Studio, and Studio BONES.  Out of all of MAPPA Studio's successes it's hard to not imagine how MAPPA worked its way up. So, how did MAPPA become as successful as it is.
MAPPA's first project was an anime adaptation of a manga called, Kids on the Slope. Kids on the Slope is about how unlike individuals can come together though music. Luck for MAPPA, this show was directed by Shinichiro Watanabe, who directed the famous Cowboy Bebop. This show had excellent music, smooth story line, and everything comes together nicely in the end. After some other adaptations, MAPPA started an original series called, Terror in Resonance. Terror in Resonance is one of MAPPA is most famous original series and for the right reasons. The art is incomparable to MAPPA's other works at the time and the storyline is suspenseful and puzzling at times. The Terror is Resonance follows two boys who threaten to destroy Tokyo, if their riddle isn't solved in time. They are identified by the numbers Nine and Twelve. MAPPA had a very victorious start and is continuing to climb higher.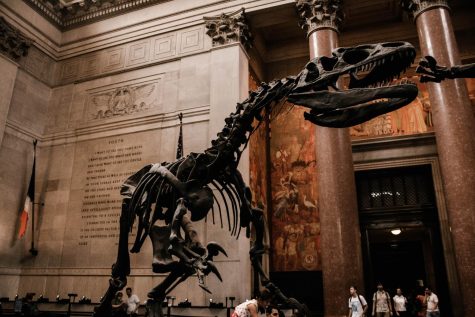 MAPPA is mostly known for animes such as Jujutsu Kaisen, Attack on Titan: The Final Season, Banana Fish, Kakegurui, Dororo, and many more. MAPPA Studios has a nice platform to work with because of how popular the animes they have released are, but are there any other project that MAPPA is working on? Well, according to MAPPA Studios, they are planning on releasing more animes in the future which includes Attack on Titan: The Final Season Part 2, Dance Dance Danseur, Chainsaw Man, which are planned to come out in 2022 and Hell's Paradise: Jigokuraku which doesn't have an exact date. The most anticipated animes that fans are screaming for are Chainsaw Man, an adaptation of a well liked manga and Attack on Titan: The Final Season Part 2 which left anime fans at the edge of their seats. MAPPA Studios has taken the anime to other level and continues to advance. For the most part, it seems to be clear sky ahead for MAPPA!
RELATED STORIES 
https://www.spoon-tamago.com/2021/07/07/mappa-studio-office-tour/
https://quotetheanime.com/recommendations/best-anime-by-mappa-studio/
https://www.cbr.com/rise-of-mappa-terror-in-resonance-attack-on-titan/
https://screenrant.com/best-studio-mappa-anime-imdb/
https://www.otaquest.com/looking-studio-mappas-quick-rise-to-success/
TAKE ACTION:
Here is MAPPA Studio's website: