1st-Person Drone Pilot – Best Headsets
The DJI virtual reality headset is the best to use because it has 1080p video quality and HD.  It is a "first-person view" (FPV) which lets you see what you would see if you were a tiny pilot in the drone.
Another drone with HD goggles is the Parrot Disco.  It can go 50 miles per hour.  It is fixed-wing, like an airplane, and is more complicated to fly.  It can go 1.2 miles.
The Fat Shark Dominator FPV googles are 16:9 widscreen WVGA 800 x 480 pixel resolution.  These are popular.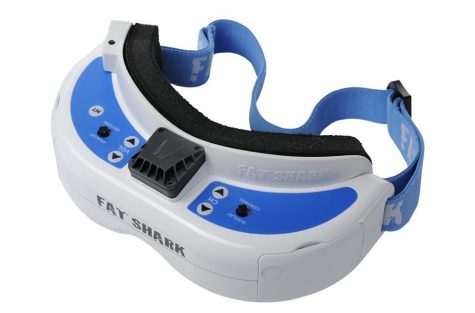 RELATED STORIES:
https://www.gadgetreview.com/best-vr-drone
https://haptic.al/the-headsets-that-put-you-in-the-pilot-seat-of-a-drone-fcef7d0edb1a
https://www.dronethusiast.com/vr-goggles-for-drones/