The Failure of Solar Roadways
The expensive solar roadways failed to complete its mission of solar powered roads.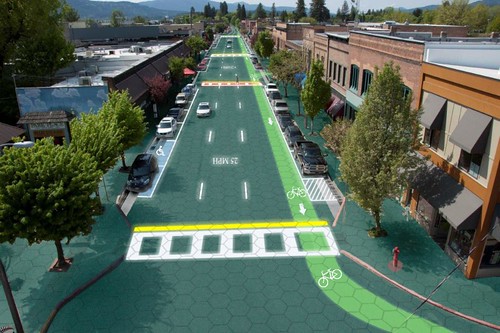 With climate change and global warming becoming more and more of a problem Solar Roadways posed a new plan to try to help fight it. This invention made in 2014 uses solar panels as roads to help conserve and generate energy. Solar Roadways company had created a "stable" design using LED lights to project images such as crosswalks and turn signals. This design began to surface to the general public during 2014-2015, this was done by a massive hit on social media and the word beginning to spread about how there would be solar powered roads for the general public. The project would soon begin to crumble, this was because of a multitude of reasons. The first reason is that solar powered roads were simply too expensive to make. Solar roadways company had originally thought that through the energy that it created it would make back the money that they lost through making it. The second reason why it failed is because the solar panels would not be able to generate enough electricity. This was because without the solar power tilting on an angle it would absorb less energy from the sun. The last part of the failure is that the plan of using LED lights rather than traditional road pain would also fail. This was because LED lights are hard to see in the broad daylight and so as a result drivers would be confused about they could turn or where the middle of the road was. Overall this project of using solar panels as roads was a complete disaster because of its cost, its inefficiency of collecting energy and the design flaws of the LEDs. This reminds us to always be careful in designing and budget and this project will go down as the failure of Solar Roadways.
Related Stories
https://www.startengine.com/solar-roadways
https://interestingengineering.com/solar-roadways-engineering-failure