Alfa Romeo 158
The Alfa Romeo 158, commonly known as one of the best racing cars to ever exist. The car was created pre world war 2 and can still be seen to this day.
The Alfa Romeo is one of the most successful racing cars and f1 cars ever built. Alfa Romeo made the car in 1937 for pre-ww2 Voiturette formula. After the war, the car was able to race the new formula one introduced in 1947. It was driven by Juan Manuel Fangio, Luigi Fagioli, and Giuseeppe Farina. In the 1950 modern formula one series, the Alfa Romeo won every race it entered. With drivers Giuseppe Farina and Juan Manuel Fangio. Farina won the world championship for drivers that same year.
The car was 1479 cc with a 70mm stroke and a single-stage roots supercharger. This put out 17 psi of boost. The engines were extremely light compared to other cars at the time. And the car only sat one person. In 1939 they produced 4 additional cars, commonly known as the Alfa Romeo 158B. This car features larger supercharger rotors and an updated lubrication system. The new car produced 225 horsepower at 7,500 rpm. The car had a wider body and a larger radiator. During world war two, the cars were hidden away until 1946. The car raced formula one the following year.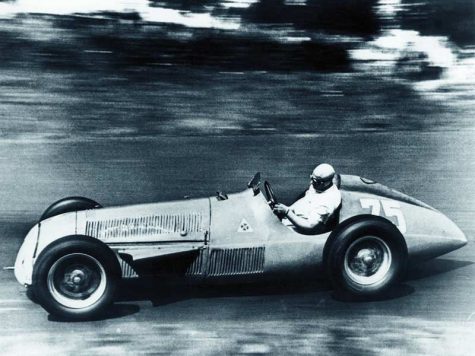 RELATED STORIES: https://en.wikipedia.org/wiki/Alfa_Romeo_158/159_Alfetta#:~:text=The%20Alfa%20Romeo%20158%2F159,from%2054%20Grands%20Prix%20entered.