Walking Jewelry Box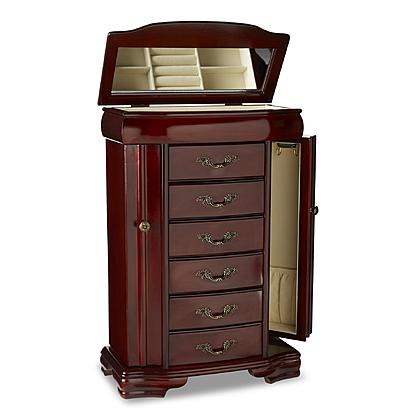 This instructable describes a jewelry armoire/cabinet. It has 6 drawers  with felt lined compartments, ring rolls, and 2 side doors with hooks for 36 necklaces. The final dimensions are 43″ tall, 18″ wide, and 12″ deep. It is a dark cherry color.
https://www.instructables.com/id/Jewelry-Armoire/   
The jewelry box relates to Engineering by, it helps you from losing the jewelry, people build it, and it keeps them organized.
This was interesting because it keeps ever thing organized and you'll not lose it.