The Function Of Fitness Trackers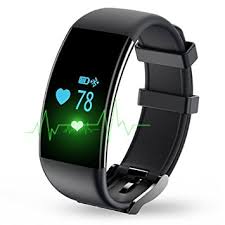 At the general and most common level, all of the fitness trackers do indeed rely on an accelerator, they are responsible for measuring acceleration, and is also used to measure direction as well as intensity. In order for the fitness trackers to measure the pulse rate, the fitness tackers must use light in order to make this happen. It then will shine a light on your blood vessel and it will detect the data such as the changes or issues in blood volume while your hearts beats. Then there are sensors in the fitness trackers that detect the amount of light that will reflect back within the fitness tracker. If there is less light reflected back, then there is a higher blood volume and if there is more light reflected back there is a lower blood volume. If need more precise measurements it would be advised to use a chest strap because the readings and information are more accurate since the strap is over your chest.
The function of how fitness trackers work is related to engineering and the world by, the way in which the fitness tracker uses technology and signals to be able to measure acceleration, direction, and intensity to determine a human's pulse rate and whether the human has high or low blood volume. The fitness tracker also gets signals and uses them to be able to find the pulse rate of a human being. In engineering, we use technology and an engineer designs the shape of the object of how it is going to look, they match the shape of the object depending on its function so it works accordingly.