USD Chips Aim To Help AI Advancments
Programs are developing their AI very quick. Major improvements are currently taking place.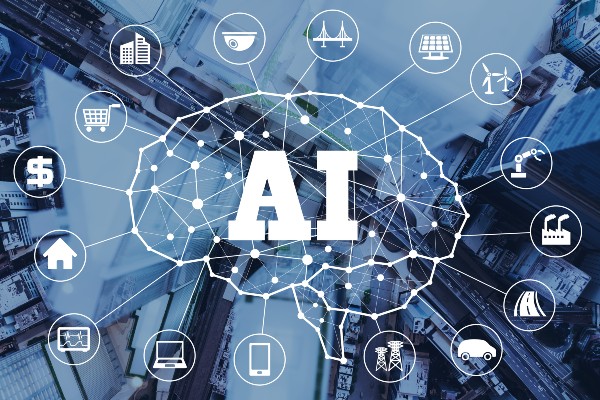 Advanced language technology powered by AI has taken over the industry very quickly. Programs such as Microsoft and Google have been rushing to combine AI abilities into their search engine after OpenAI developed an amazing model called ChatGPT. This led to major AI improvements. AI models are increasing at an insanely fast rate, they are currently learning to face challenges. Programs need complex computing and processing for AI and other technology. The are using NVIDIA's modern A100 chip, powered by Ampere Architecture. The chips acts as the engine of the data center.
NVIDIA says that the A100 chip is 20x more efficient than prior generations. They can be partitioned into 7 GPU instances to adjust to shifting demands. The advanced models are available in 40GB and 80GB memory. There are claims that the 80GB variation has the fastest memory in the world.  According to the firm, this range of technology ensures rapid deployment and scaling AI workloads. These chips are the future of AI.
This chip is powering many applications and is  about $10,000. It has become one of the most critical resources in Artificial Intelligence. The NVIDIA A100 has become the "workhouse" for many programs. takes 95% of the market for graphics processors that can be used for machine learning.
RELATED STORIES:
https://www.reuters.com/technology/exclusive-nvidia-offers-new-advanced-chip-china-that-meets-us-export-controls-2022-11-08/
https://www.cnbc.com/2023/02/23/nvidias-a100-is-the-10000-chip-powering-the-race-for-ai-.html
https://www.wired.co.uk/article/nvidia-ai-chips
https://www.digitalengineering247.com/article/siggraph-2022-nvidia-bets-on-usd-as-the-language-of-the-metaverse/simulate
https://interestingengineering.com/innovation/advanced-chips-from-ai-computer-giant-aims-to-power-chatgpt-like-tools
TAKE ACTION:
https://learn.microsoft.com/en-us/azure/virtual-machines/extensions/hpccompute-gpu-windows