Top 3 Fastest Produced Motorcycles
These are the fastest superbikes in the world.
3. Kawasaki Ninja H2R, with a top speed of 240 mph. With 305 horsepower and 165 ft lbs of torque. This Ninja motorcycle is the best, you can get achieving this speed with with a supercharged engine, lightweight frame, fully adjustable suspension, traction control, anti-lock brakes, engine brake control, and launch control.
2. Kawasaki Ninja ZX-14R Supersport, with a top speed of 249 mph.  Premium onboard electronics with Brembo 4-piston calipers make sure that this bike can stop after pushing to the top speed. The ninja has a powerful 1,441cc inline-four engine producing 326 horsepower and 122 ft lbs of torque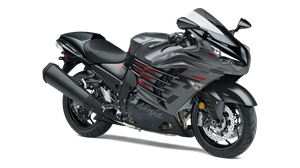 1.MTT 420-rr, With a top speed of 273 mph. Marine turbine Technologies, The 420-RR is their latest design and pushes the top speed to a crazy 273 mph, The MTT 420-RR has a 420-horsepower 500 ft lbs of torque Rolls Royce turbine engine. They only make 5 of these bikes a year so getting one is not easy.
RELATED ARTICLES:
https://luxe.digital/lifestyle/cars/fastest-motorcycles/
https://www.topspeed.com/fastest-production-motorcycles/
https://www.carlogos.org/reviews/fastest-motorcycles-in-the-world.html
TAKE ACTION:
https://www.ridinginthezone.com/track-days-whats-all-the-fuss/
https://www.sportbiketracktime.com/