Top 7 Best Swimming Goggles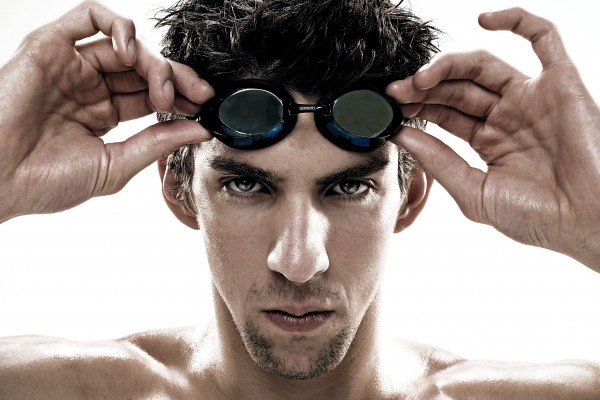 7. Michael Phelps XCEED Goggles
The Michael Phelps XCEED goggles has a low profile design and leak resistant seal which means it will stay suctioned on your face. Its head buckle is hydrodynamic and has easy adjustments. (Offers multiple different colors and lenses.)
6. Arena Cobra Ultra Goggles
These goggles lenses are made with a hard polycarbonate for durability and the straps are silicone. Unfortunately anyone with long eye lashes will have them touching the inside of the lens. The goggles are VERY hydrodynamic. The lenses are curved which extends your peripheral and frontal vision. (Comes in different colors and tints.)
5. Speedo FASTSKIN3 Elite Goggles
If you are worried or hate when your goggles spring a leak then these goggles are perfect for you. These were designed to never spring a leak.
4. The Speedo Speed Socket
These goggles provide a good extent of peripheral vison but have a slim profile. It has different sized nose bridges, silicone straps, and a rubberized gasket to make it leak proof.
3. TYR Socket Rocket Goggles
These goggles gaskets are Swedish style and has a rubber seal to make it a tight fit. Ideal for male and female competitors.
2. Speedo Vanquisher 2.0 Goggles
The Speedo Vanquisher 2.0 is Speedo's most popular mid range goggle. It has a very comfortable fit and the silicone straps are almost invincible. It has an adjustable nose bridge for a leak proof fit. Unfortunately once the anti fog on the goggles wear off it gets very dark especially indoors.
1. Swedish Goggles.
These goggles are among the most popular for competitive swimmers. These goggles are also very customizable. They have an amazing field of vison. They have a plastic eye socket but once you get used to it its actually very comfortable. The straps of the goggles are rubber so they degrade faster than other goggles with silicone straps. All this and these are some of the cheapest goggles on the market you can get!