The Aspark Owl
The Aspark Owl is an electric hypercar manufactured by Japanese engineering firm Aspark. With the goal of making the fastest electric car its been under development since 2018. The Aspark Owl is the fastest electric car today, with four extremely powerful motors. The car is fitted with top level carbon fiber materials,  technology, design, and functionality. The interior of the car shows a modern concept of luxury. Every single element seems to be floaty and light but at the same time strongly dynamic.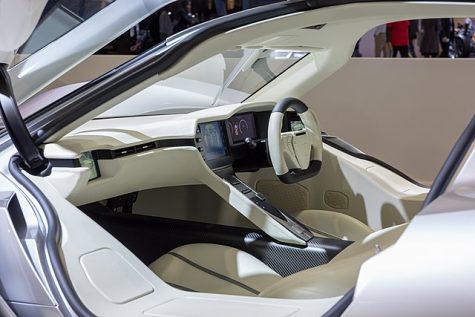 Power House
The most amazing part of the car  is the acceleration, from 0 to 60 mph in 1.69 seconds. With 4 PMSM that produce 2012 horsepower (1480 kW), the Owl has a unique battery pack for a range of up to 450 km. Top speed is 400 km/h. The Owl has a height of 99 cm, which is probably the lowest road legal.
Cost
Starting at a price of about $2.8 million the Aspark owl can reach prices of about $3. and $3.5 million.
Related Stories:
https://www.caranddriver.com/news/a29785800/aspark-owl-electric-hypercar/
https://robbreport.com/motors/cars/aspark-owl-finally-goes-on-sale-1234589517/