Can a Shoe Actually Make Your Marathon Faster?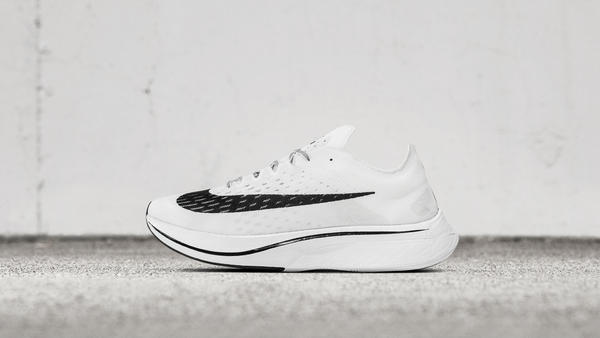 The Nike Zoom Vapor fly 4% is Nike's attempt to help runners break the 2 hour marathon barrier. With the help of Nike's Zoom Vapor fly 4%. Nike claims that the shoe can actually make your marathon time 4% faster. The shoe features the Zoom X mid sole, giving a more efficient energy return. Paired with a full length carbon plate, with the intent to minimize the energy lost, at the toe bend, without putting any more strain on the calf muscle upon impact. Nike's lunarlon cushioning system is composed of layers of foam for a soft durable cushion. When the foam is compressed, it stores energy and then reforms. The stored energy is called resilience. The Vapor fly 4% is currently the best at restoring energy with a 87% percent energy return, 11.1% more than Adidas's shoes.  Research from the University of Colorado suggests that this is more than a marketing claim, and they tested the shoe against other shoes, including the Adidas adizero  Boost 2. The Adidas adizero Boost 2 was worn to set the world record for the fastest marathon in 2014. In May, Nike had the best athletes race in their shoes. When Delius Kipchoge finished two hours and 25 seconds, he was wearing the Nike Zoom Vapor fly 4%.
This article relates to engineering, because Nike designed this prototype and testing and ran results on this to help marathoners run a sub 2 hour marathon.
https://quartzy.qz.com/1133811/nikes-zoom-vaporfly-4-makes-you-a-faster-runner-study-says/