Are iPhones Really Worth The Money?
With the new technology rising rapidly, the cost of the components go up and so does the total price…
        So why is it so expensive?
So let me ask you a question when was the last time a iPhone was released for less than 400 dollars? Never, because the first iPhone was released for 499 dollars! So is it worth it or not? The iPhone 11 starts at $699 and the iPhone 11 Pro starts at $999. So the initial question why are they so expensive? The iPhone is made up of  many components such as the
Screen.
Earpiece speaker assembly
Primary camera
The very cool cameras
Logic board (the top middle and bottom)
Battery
Face Id recognition
Bionic Chip
and much more
To make an iPhone top notch apple quality obviously they make the components top notch. The components are from different countries such as 14 from the U.S, 1 from Brittan, 1 from the Netherlands, 2 from Germany, 6 from China,6 from Taiwan, 1 from Japan, and 3 from South Korea.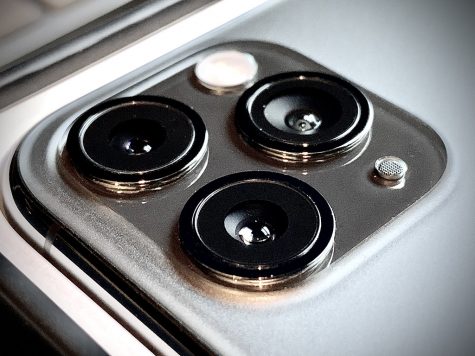 What's the point of having one?
A iPhone is not just a normal phone were you receive calls, voicemails, and maybe texts. It is a SMART phone that is better than your normal phone it has different features that is always changing and the features are so much more futuristic than a plain, and old that it has a keyboard. The iPhone gives you a touch of the future while staying in the present! The iPhone is an ideal phone to use if you own other Apple products, such as Mac computers, iPads and AirPods. These electronics are products that can connect through Bluetooth like the apple airpods and the other devices that are sold by Apple that can also share data. The iPhone is not just a object that lets you do certain features, the iPhone has become a part of people's daily life. There are ways that it help you exercise, gps, gaming, smart house, or your personal health!
Conclusion
In conclusion, the iPhone is a lot more pricy than a normal cell phone with more features and becomes a part of your lifestyle!   The Components in the iPhone are from different countries and there are a lot. The iPhone is a advance phone that really takes you to the future and I recommend you to get one and to answer the question I believe it is worth it.
RELATED STORIES:
https://medium.com/@arjun05agarwal/are-iphones-really-worth-the-money-or-is-it-just-a-hype-c2232acb31bc
https://www.indiatoday.in/technology/reviews/story/iphone-11-review-price-in-india-specs-camera-performance-1609237-2019-10-14