Sea of Thieves: The Best Underrated Game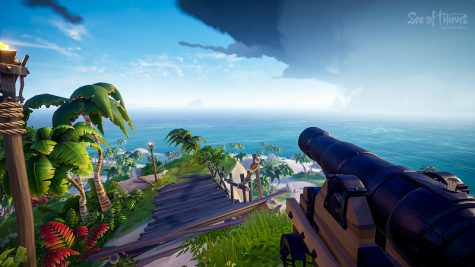 Even though Sea of Thieves has over 15 million players worldwide, including PC and Xbox players, not many people actually know about it or talk about it. Sea of Thieves is an open world adventure game set in a mythical archipelago slightly north of Mosquito Island, in the Bermuda Triangle. It is surrounded by the shroud, a giant fog that sinks ships and only sometimes breaks apart for small vessels to squeeze through.
In the Sea of Thieves however, you can be a part of a crew with your buddies, or by yourself, and join them in digging up treasure, fighting skeletons, and fighting other players. All in the name of getting loot to buy yourself that cool pair of boots you want, or that green pair of sails, or maybe a peg leg with spikes, the amount of cosmetics is incredible! But hold on, Sea of Thieves isn't called Sea of Thieves for no reason! When you find treasure chests or the skulls of infamous skeleton captains, you need to turn them in at the nearest pirate outpost. And while you're sailing back to get that cash, it's venerable to other players stealing it! Some players are so good at stealing, that they hide on other crew's ships until the other crew uncover some loot, which then they snatch from their hands! There is also a storyline mechanic, called the Tall Tales, as well as an Arena Mode, not just the base Adventure Mode.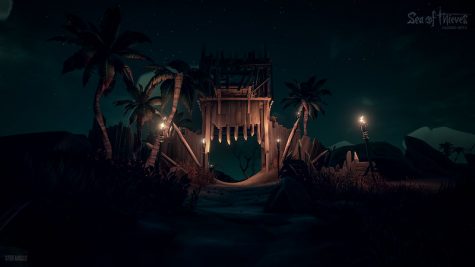 On a final note, Sea of Thieves is a skilled based progression game, which means nothing in the game makes a more veteran player have an advantage over a newbie, besides their own skill. So all those cosmetics that you worked for, their just cosmetics! You should still work for them, so then you can show other players your experience, and make them possibly fear your experience!
No matter if you just started the game, or your a veteran player, then, See you on the Seas!
TO BUY SEA OF THIEVES ON STEAM:
https://store.steampowered.com/app/1172620/Sea_of_Thieves/
TO BUY SEA OF THIEVES ON XBOX:
https://www.xbox.com/en-US/games/sea-of-thieves
OTHER SITES:
https://www.rare.co.uk/games/sea-of-thieves