Carlos Ghosn: Fired & Arrested
Two famous executives planned to commit millions of dollars in fraud but resulted in damage to some million-dollar car companies.
Carlos Ghosn was born on March 19, 1954, in Brazil to French and Lebanese decent parents. He was praised in the automotive industry for reviving/ helping many companies like Michelin, Renault, and Nissan. But before we talk about him getting fired we need to talk about what happened prior to that event.
Working with Nissan
In May 1999 Carlos was COO of Nissan because of his good doings in Renault, he rolled out the Nissan revival Plan witch proposed 3 main goals…
A return to net profitability by the fiscal year 2000
A profit margin of 4.5 percent by the fiscal year 2002
50% reduction of the current debt by the fiscal year 2002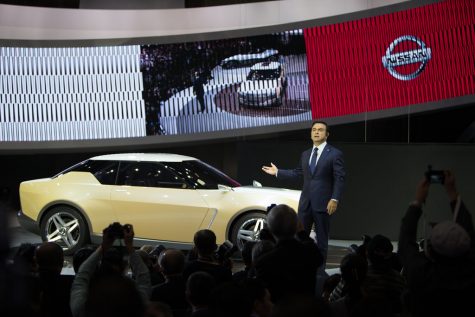 He also personally promised that if those goals weren't met he would resign. In the first 6 months of 1999, Nissan debuted the Nissan Frontier, Nissan Xterra, And a re-designed Nissan Maxima, and sales jumped by 3.6%. While everything was going great in Nissan one of Ghosn's plans said that he had to shut down 5 factories in Japan, witch laid off 21,000 employees. This was an insult for Japan since they were already feeling fishy about a non- Japanese COO. It seemed he had no business in Japan and he started to get tons of negative feedback for it until the numbers came in. In 1999 Nissan lost 6.4 Billion dollars but gained 2.7 billion after taxes in the year 2000. It seemed he was pretty good at his job, right? Well, his next plan (Nissan 180) He set out to have these goals completed by 2005 …
Increase car output by one million
Maintain an 8% profit margin
Reduce debt to 0%
But by the fiscal year 2002, those goals were met and the profit margin went to 11.1% compared to the 1.4% in 1990. By 2005 Ghosn was named CEO of both Nissan and Renault and was the first to own two fortune 500 companies. Seems that Carlos is handling Money and Power pretty fine, but not for long.
Fraud and Fired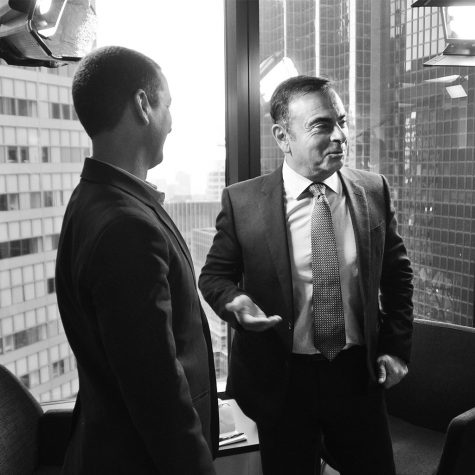 On November 19th Charlos got arrested for trying to re-enter Japan and wasn't charged. But was brought in over allegations of false accounting, and both Nissan and Mitsubishi fired Ghosn. Then soon a whistle-blower in Nissan says that Carlos Ghosn and Greg Kelly were counseling 82 million dollars of income since 2010, and was using company assets for his own self. He only showed half of it for his income and planed to show the total when retired. But that was just not the case for Mr. Ghosn, He later was held in Japan and was arrested for violating Japanese financial laws which can serve up to 10 years in a Japanese prison and a fine of 10 million yen. But could he say in Japan? or did he need to leave.
Related Stories: https://www.nytimes.com/2018/11/21/business/who-is-carlos-ghosn.html