Technology That Makes You Nearly Invisible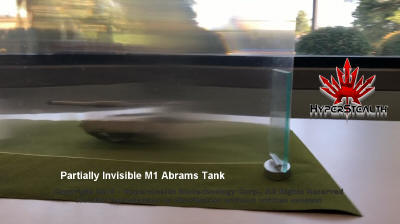 The Canadian company responsible for making the technology is named, "Hyperstealth."  The product's name is "Quantum Stealth."  Quantum Stealth is a clear material, and anything behind the material is capably invisible.  The material works by bending light of the target size to the viewer. If your behind the material, your light gets distorted by this reflection. Since your light is just bended, you will be seen in some angles of the object behind the material.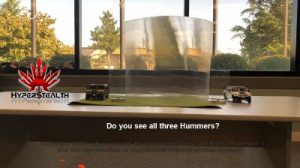 It's not only invisible in the visible spectrum. Quantum Stealth has what's called, "Broad Band Invisibility. Which means it's also invisible in Ultraviolet, Infrared, Shortwave IR, and Thermal spectrums. Hyperstealth also takes these materials into riot shields, and uses situation examples for when Quantum Stealth is useful. An example includes a pilot having to eject, and places the Quantum Stealth above him so he doesn't get detected by types of observation tools. Hyperstealth targets Military Stealth. These products are not available to the public until the military they ship to allow it.
RELATED STORIES:
http://www.hyperstealth.com/Quantum-Stealth/