The Harley Davidson V-Rod, Why Would They Discontinue This?
February 26, 2020
Harley Davidson's V-Rod model is an absolute beast, with a 1,131 cc displacement, and 120 horsepower, it's an all-around muscle bike. The V-Rod model was produced from 2001 to 2017, but was discontinued afterward due to financial reasons, but set itself far apart from the other Harleys.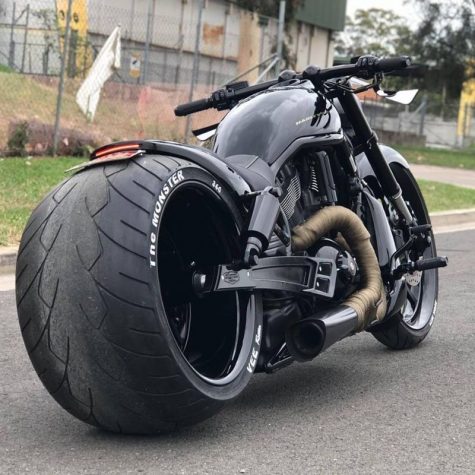 The V-Rod is highly credited as being one of the greatest motorcycles Harley Davidson has ever produced. The V-Rod has an extremely powerful engine with hydro-formed fairings and an aluminum chassis. Harley Davidson has produced a number of iterations of the V-Rod, with the most recent being the Night Rod in 2017. This motorcycle not only perform well, but look stunning weather they are custom or not.
The V-Rod relates to engineering because the entire engine and chassis of the V-Rod had to be completely redesigned and constantly improved. Harley Davidson also had to figure out how to make every part of the vehicle more reliable, while still keeping the signature Harley sound and improving the speed.
Related Stories:
https://www.thunderbike.com/customs/v-rod-en/
https://www.thedrive.com/sheetmetal/13769/harley-davidson-has-quietly-killed-the-v-rod