5 Things to Look For at The Eiffel Tower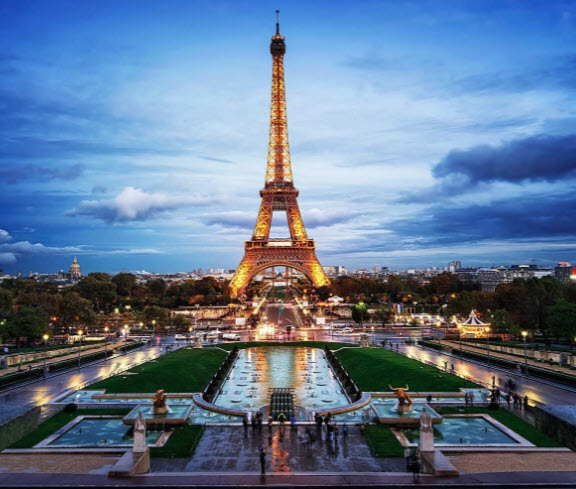 5 Things to Look For at The Eiffel Tower
Are you planing a visit to Paris, France soon? Or interested in learning more about the spectacular place? Weather you're a Paris expert or clueless towards the place, you have heard about the famous Eiffel Tower. Learn more about what to look for in the views and the engineering towards making the beautiful attraction in this article.
What is the Eiffel Tower?
The Eiffel tower is a Large monument that was built as an entrance for the world trade center in 1887-1889. It was a very modern sculpture at the time. The tower is 1,063 feet tall making it the tallest structure in Paris. The tower have 3 levels. The first 2 have restaurants and shops. The 3rd level is the highest level you can go up in the tower that gives your a beautiful view of the city. Below is a list of the best views and places to go from the Eiffel Tower.
1. Seine River
The Seine river is a very popular river to cruise through. Its snakes through different parts of France stretching to its 240 mile length. In different cruises you can view the different places of France from Rural parts all the way, to Paris. Most cruises get a view of the Eiffel Tower, which is a beautiful sight.
2. Champ de Mars
Champ de Mars is the large green that sits in front of the Eiffel Tower. From the Champ de Mars you can see the full Eiffel Tower without being 1,000 feet in the air. Its a great place to watch the sun rise/set with a full view of the tower and The Gardens of Trocadero (you'll learn more about the gardens later).
3. Quai Branly
Quai Branly is a museum in Paris that features the art from the cultures of Africa, Asia, Oceania, and the Americas. They have Sculpltures, Paintings, Photographs, and more.
4. The Gardens of Trocadéro
The Gardens of Trocadero are the fountains and arches that sit in front of the Eiffel Tower and next to and divide Champ de Mars. The fountain of Warsaw (Fontaine de Varsovie) has 12 large fountains, 12 columns, and 24 smaller fountains that make it up.
5. Le Louvre
Le Louvre is the worlds largest art gallery with very famous paintings – Including the Mona Lisa.  There are approximately 38,000 works of art in Le Louvre and you will probably be able to identify most.
Related Stories: