#AutoItCan – Official Directions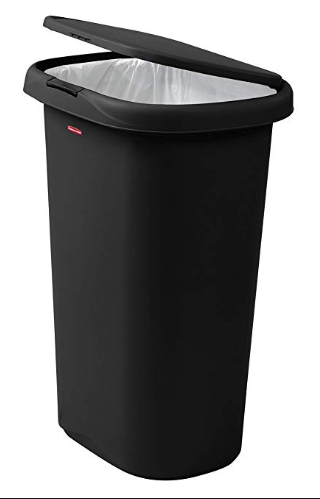 Our goal in our engineering class is to make an automatic trash can. These are the following steps to achieve a fully automatic "AutoItCan."
The first step is to actually order the trash can. Our group ordered a simple human trash can that is 4.5 liters. The trash can doesn't have to be any specific color. Here is the description to the product: simplehuman® Polished Stainless Steel Fingerprint-Proof 4-1/2-Liter Round Wastebasket
The second step in the AutoItCan building process is to gather Vex Robotics materials. These materials include a V5 brain, buttons, a battery, a motor, and some USB's. Once you have gathered all the materials, you are ready to begin building.
The third step is to drill 2 holes on the side of the trash can. After the 2 holes are drilled, attach the motor to it with screws and duck tape. Now that the motor is connected to the brain in the trash can, we attached a metal rod to the screws and bolted it in.
The 4th step is to code the buttons in the Vex V5 code. Once the code is complete, then you can download it on to the brain.
Finally, click play and press the buttons. The AutoItCan will function successfully.