2019 Tesla Model X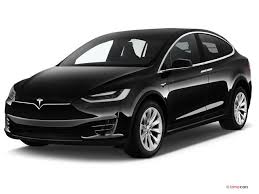 How long would the Tesla battery last?
Tesla Batteries Have 90% Capacity After 160,000 Miles, May Last For 500,000 miles. Way back at the dawn of the electric car era; about 10 years ago now, the knock on electric cars was that their batteries wouldn't last 100,000 miles.
Is the Tesla Model X Reliable?
The Tesla Model S and Model X were both rated as below-average dependability — "much worse than average" for the Model X — in the group's latest survey of vehicle owners. There was some good news for Tesla in the report, though. This shows how the Tesla Model X is not a perfect car!!
Is the Tesla Model X A Safe Car?
Model X is the first and only SUV to achieve a NHTSA 5-Star safety rating in every category and subcategory, with the lowest probability of rollover and overall injury of any SUV. Electric vehicles are proving to offer some great safety advantages and Tesla is not the only one leading the way on that front. (5 STAR SAFETY)
---
The Tesla Model X relates to engineering because it shows the way that the car is engineered. With the new electric features in the car, there is a whole new way that the car is made.