Apple Watch Series Four: New Features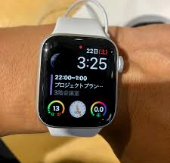 The Apple Watch Series Four is the latest refresh of Apple's wearable. This new design has many new features like a screen that stretches out to the corners of the Apple Watch, new watch faces, a redesigned digital crown with haptic feedback, a fall detection feature, and even a new form of monitoring your heart rate in the form of an ECG/EKG sensor.
Apple Watch Series 4: top features – YouTube
This relates to engineering because the Apple creative team had to engineer the Series 4 so that its crown would give haptic feedback, the screen would stretch out to the corners, and so that the new ECG/EKG sensors would actually work. They also had to engineer a better gyroscope so the watch could detect when its wearer fell. The Series 4 also has all the innovations that its predecessor, the Series 3, had, like being water resistant enough that you could take it for a swim and cellular, allowing you to call and text people without having your iPhone near you.