2019 BMW i8 Roadster First Edition 1 OF 200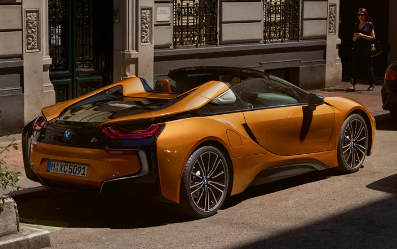 The BMW sport car i8 is the future of the company. It's one of the newest hybrid cars (half electrical, half fuel) of 2019, with a price of $163,300. The i8 is a sport car that can get from 0-60 mph in about 4.4 seconds, and it has a top speed of 155 mph. BMW cars have different exteriors colors like white, black, green, orange, purple, and red.
http://www.thedrive.com/new-cars/26078/2019-bmw-i8-roadster-review-plug-in-hybrid-is-the-prettiest-walking-fish-in-the-automotive-world
The BMW i8 roadster is related to engineering because every part that was created by BMW was specifically engineered for the futuristic car. Also, since the BMW is a hybrid car, new technology is included which engineers have to program.