This Robot Plays With Your Dog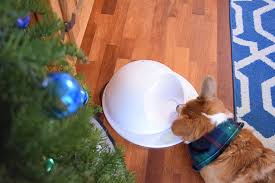 This is clever pet, the "Robot" that plays with your dog. This is dog friendly and your dog will easily get adjusted to it. While your out, you don't have to worry about  your pet being  alone and bored at the house because, this friendly friend will be at home with the dog.  You can adjust what you want it to do and what you don't want it to do. Then once your dog  decides it wants to play it can go up to the touch pads and activate it. Also. includes lights to make it more entertaining and fun and catch the dogs attention.  Your dog can eat and play with it as well it includes a place too put food in it.
This  is related to engineering because it uses proper programming and to be able to activate and play with a dog. for this to be engineering good so it can work you need to use science to figure out how it works.