Can Drones Help Fire Fighters?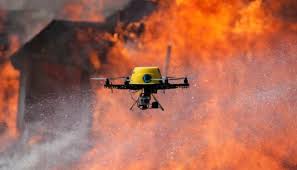 Drones are an ever increasing aerial phenomenon, but they could be used to help a major problem. This is so important because of the recently released White House Climate Change papers, which state that global warming's effects are now permanent. We might need these firefighting drones now more than ever before.
For more information: https://www.popularmechanics.com/science/a25008226/drones-future-firefighting/
This relates to engineering because drones can help modern day forest fires be quelled before people die, like the one that's happening right now, which has ravaged California. If more of these go into production, then innocent lives could be saved.