What Happens When You Start A Car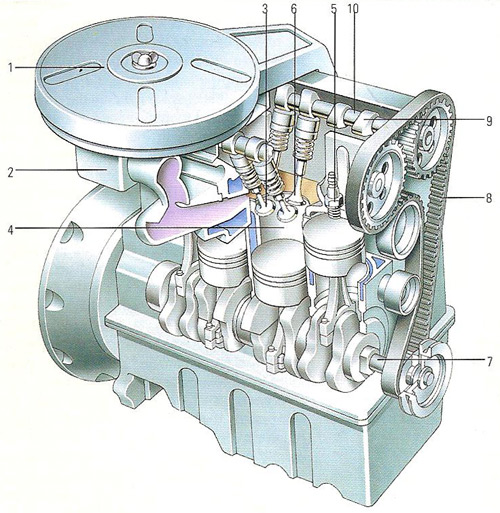 There are two main types of engines, internal combustion and electric. For internal combustion engines you turn the key or push a button.
2. Ignite a spark in the spark plug. The spark plug takes  electricity from the battery.
3. To fire off the engine you have to start the fuel pump. The fuel pump is on top of the gasoline tank, it either pulls or pushes gasoline to the engine. The spark from the spark plug combined with the spray of gasoline creates combustion.
6. The combustion creates gasses, the gasses push the cylinder down which turns the crankshaft which goes down the drive shaft to spin the wheels.
It is much more complicated but this is the basic overview.
Article: http://www.autofocus.ca/how-to/knowledge-base/what-happens-when-you-start-your-engine : I also got it from my dad and many other sources.
This relates to chemical engineering and mechanical engineering. Chemical for the Gas, Mechanical for the engine.