$50 Model A-10 Warthog Takes Flight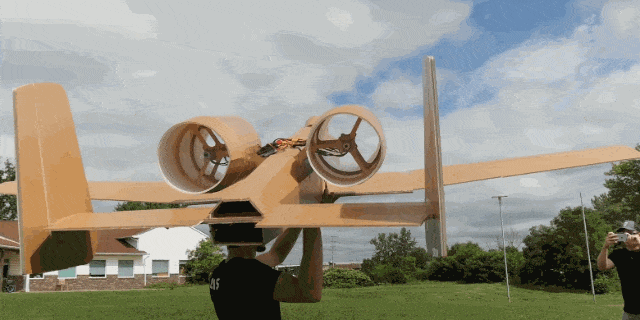 This model A-10 Warthog was made in under $50 worth of materials. This A-10 model is built out of foam board with two counter-rotating props to stand in for each of the two turbofan engines. Although this isn't the nicest plane, it was cheap, with an estimated $50 for the frame. The next step would be to add cannons, as a real A-10 Warthog is built around a cannon.
This is related to engineering because the builders built a model plane that can fly and can be controlled. This is an amazing feat, even if it isn't as big as the real frame.