Researchers 3D Print on Skin for Breakthrough Applications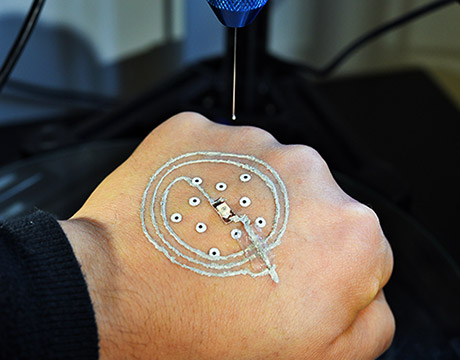 Soldiers are commonly put into situations where the danger is the unknown. Researchers at the University of Minnesota have developed a low-cost 3D printer that prints sensors and electronics directly on skin. The development could allow soldiers to directly print temporary, disposable sensors on their hands to detect such things as chemical or biological agents in the field. Also, researchers believe it could eventually provide new methods of faster and more efficient treatment, or direct printing of grafts for skin wounds or conditions. I found this article interesting because this innovation can be put into many uses.
This article relates to engineering because it involves building, designing and planning something.
Below is a link to the article:
https://www.asme.org/engineering-topics/articles/bioengineering/researchers-3d-print-skin-breakthrough