Activity simulator could eventually teach robots tasks like making coffee or setting the table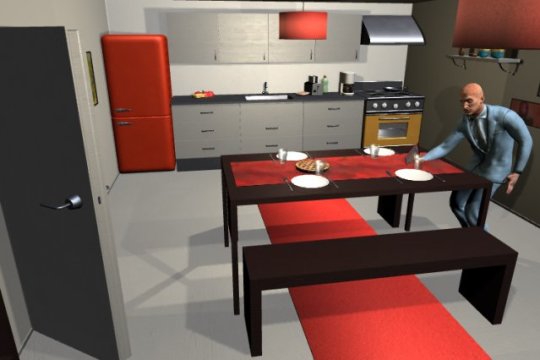 Recently, computer scientists have been working on teaching machines to do a wider range of tasks around the house. Researchers demonstrate 'VirtualHome,' a system that can simulate household tasks and then have  artificial structures execute them, opening up the possibility of one day teaching robots to do such tasks.The team trained the system using nearly 3,000 programs of various activities. This article is interesting because it shows how much can be done with artificial intelligence.
This article relates to engineering because it shows that with experimenting, testing, and designing, robots can be taught how to do various tasks.
Below is a link to the article:
https://www.sciencedaily.com/releases/2018/05/180530113152.htm