Tiny Robots Move and Think Like Insects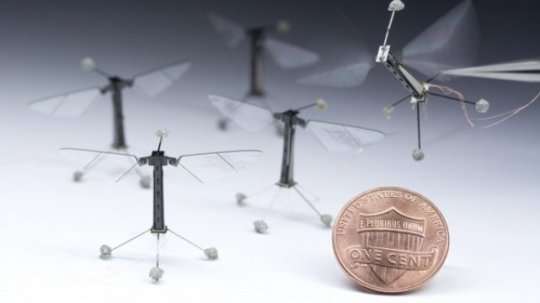 Harvard Microrobotics Lab have developed small insect like robots. The are called Robobees, and they have a wing-span of 3 centimeters and only weigh 80 milligrams. Many robots that look and move similar to insects, the Robobee is unique though. It no only moves like a robot, programmers have been experimenting with a new way of programming that is similar to the way an insects brain works. Instead of using the traditional computer chip they are using  neuromorphic computer chips. These process spikes of electrical current that fire in complex combinations, similar to how neurons fire inside a brain. They are still trying to develop systems to help the Robobee avoid crashing and better steering. All in all this new technology is very interesting.
https://www.sciencedaily.com/releases/2017/12/171214141923.htm
This is related to engineering because it is designing something new, which is one of the main parts of engineering. To be able to make this robot, parts and technology had to be engineered to fit the specific purpose of the robot. It is also still being worked on and improved, which is another part of the engineering process.