Raspberry Pi Blinking LED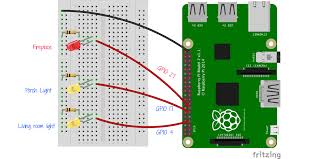 This project shows you how to use a RasberiyPi's GPIO pins to control LED's. For this project, you will need a RaspberryPi3, LEDs, Breadboard, and jumper wires or a breakout kit.
Basically, the RasberryPI uses the code, on the website below, to program the GPIO pins to give power to the positive part of the LED. The negative part of the LED is connected to ground. When The LED is connected to both ground and power, the LED Will turn on. This relates to Engineering because you are solving a problem using technology.