The Underground Metro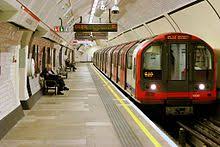 Underground Metro is a concept that has been adapted by London Underground and other Metro systems around the world. The first underground train ran a route of 3 and a half miles from Paddington to Farringdon. The company decided that the new metro was successful so they kept going with it and soon underground metros were considered cool, practical, and profitable.
The Underground Metro relates to engineering in many ways. First off, the tunnels created for the metro must have a certain amount of stability to prevent cave-ins. Also the train itself is a piece of engineering as most of them already being controlled by someone not in the train. Both of these things relate to engineering needed a lot of a designing and planning to keep the consumers safe and sound.
https://www.economist.com/news/business/21569059-subways-are-spreading-fast-going-underground