Razer Phone – The First Gaming Phone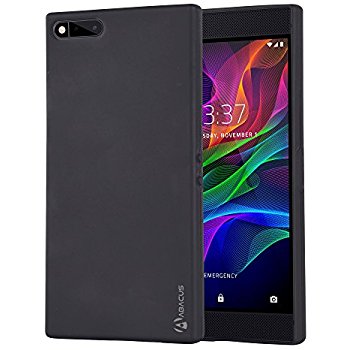 Razer, a US based gaming electronics company, has made it's first phone named the Razer Phone. Although it has a simple name, don't judge the Razer Phone by it. It includes new amazing features which have never been put into any phone before.
You probably expect that the Razer Phone will include tons of features made with a purpose of providing a much better gaming experience for people on smart phones by looking at the phone's motto: Smartphone for Gamers. The new Razer Phone has a 120 Hz display which is 2 times more than a usual smart device you have. I am saying a smart device, because even the latest iPad Pro 12 inch edition by Apple doesn't have this technology in their devices which could be awesome if there was.
So what is Hz or Hertz you may ask. Hertz is basically a unit of measuring frequency. In this case screens which have a 120 Hz screen will have a refresh rate of 120. This means that the phone's screen will be able to refresh itself 120 times a second. So your actions you do on your phone will be display more detailed and also more fluidly. This is really good for gaming because in a game in which you have to change your camera position frequently, you want your screen to be without any blur. A 120 Hz screen is also useful when scrolling down. So basically every action which requires motion will satisfy you more than ever before while using a Razer Phone.
The features are not only limited to a better refresh rate though. The Razer Phone has a HDR IPS 4K display, a massive 4000 mAh battery for all day power, Dolby Atmos and THX certified audio speakers, 12MP dual cameras including one wide angle and one telephoto, and lastly Qualcomm Snapdragon 885 octa-core processor with 8GB Random Access Memory.
The Razer Phone relates to engineering, because the components of the phone are designed and made by engineers.