Simple LCD Timer With Arduino UNO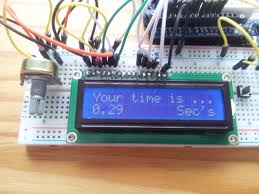 LCD stand for liquid crystal display. Liquid crystal displays are composed of many layers and a black light. They are used for computer screens, old phones, calculators, and can be found on 3D printers. This project will show how to create a adjustable timer using a Aruino, 10k potentiometer, LCD, push button, and wires. The video and website below shows how.
https://create.arduino.cc/projecthub/hugonator/simple-lcd-timer-with-arduino-uno-ff3376?ref=tag&ref_id=display&offset=1
This relates to engineering because you are building to solve a problem. You save money and learn at the same time. Electrical engineers must have worked on this to make this project.